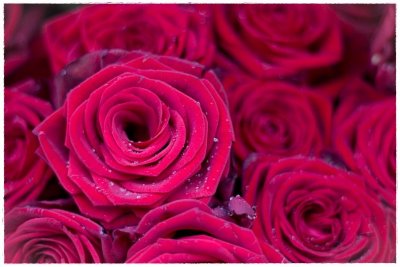 More than 1 billion people in the world today, the great majority of whom are women, live in unacceptable conditions of poverty, mostly in the developing countries.
Poverty has various causes, including structural ones. Poverty is a complex, multidimensional problem, with origins in both the national and international domains. The globalization of the world's economy and the deepening interdependence among nations present challenges and opportunities for sustained economic growth and development, as well as risks and uncertainties for the future of the world economy. The uncertain global economic climate has been accompanied by economic restructuring as well as, in a certain number of countries, persistent, unmanageable levels of external debt and structural adjustment programmes. In addition, all types of conflict, displacement of people and environmental degradation have undermined the capacity of Governments to meet the basic needs of their populations.
Transformations in the world economy are profoundly changing the parameters of social development in all countries. One significant trend has been the increased poverty of women, the extent of which varies from region to region. The gender disparities in economic power-sharing are also an important contributing factor to the poverty of women. Migration and consequent changes in family structures have placed additional burdens on women, especially those who provide for several dependants.
Macroeconomic policies need rethinking and reformulation to address such trends. These policies focus almost exclusively on the formal sector. They also tend to impede the initiatives of women and fail to consider the differential impact on women and men. The application of gender analysis to a wide range of policies and programmes is therefore critical to poverty reduction strategies. In order to eradicate poverty and achieve sustainable development, women and men must participate fully and equally in the formulation of macroeconomic and social policies and strategies for the eradication of poverty.
The eradication of poverty cannot be accomplished through anti-poverty programmes alone but will require democratic participation and changes in economic structures in order to ensure access for all women to resources, opportunities and public services. Poverty has various manifestations, including lack of income and productive resources sufficient to ensure a sustainable livelihood; hunger and malnutrition; ill health; limited or lack of access to education and other basic services; increasing morbidity and mortality from illness; homelessness and inadequate housing; unsafe environments; and social discrimination and exclusion. It is also characterized by lack of participation in decision-making and in civil, social and cultural life. It occurs in all countries - as mass poverty in many developing countries and as pockets of poverty amidst wealth in developed countries.
Poverty may be caused by an economic recession that results in loss of livelihood or by disaster or conflict. There is also the poverty of low-wage workers and the utter destitution of people who fall outside family support systems, social institutions and safety nets.
---
Andra inlägg