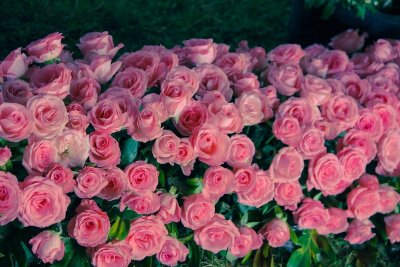 But what happens when the police closed down? Usually, there remains the threat and when should each be assessed on the basis of a risk analysis model. But what usually happens, unfortunately, that the woman withdraws and does not actively monitor their rights and usually get the consequences for both her and the children.
Violence against women and international law Discrimination and violence against women constitute serious violations of fundamental rights and freedoms. The concept of "due diligence" is central to the UN campaign to end violence against women and means that States have the responsibility and obligation to take all necessary measures to combat violence against women, regardless of who the perpetrator is. In addition, the State shall provide support and protection for abused women and their children. The concept of "due diligence" is well established in international law and several international and regional declarations, conventions and resolutions have been adopted to give women a full protection. * Common to these, in addition to the requirement that the state should refrain from exposing women to violence, are the state is also obliged to take positive measures to protect women and prevent them from being exposed to violence, whether violent crime occurs in the so-called public or private sphere. Violence against women must not under any circumstances be tolerated by the state. Men's violence against women is thus not a private matter, even if the perpetrator is a private person, but is a concern for the public. Sweden has ratified or acceded to all the conventions and protocols listed here.
UN Universal Declaration of Human Rights (1948) The Universal Declaration states that everyone has the right to live a life of equality, without discrimination and with equal protection of the law. Article 3 of the Universal Declaration of Human Rights states that "Everyone has the right to life, liberty and security of person" Article 5 states that "No one shall be subjected to torture or other cruel, inhuman or degrading treatment or punishment." The Convention on Civil and political rights (1966) Article 2 (1) of the UN Covenant on Civil and political rights states that "Each State Party undertakes to respect and to ensure to everyone who is present in its territory and subject to its jurisdiction the in the present Covenant rights without distinction of any kind such as on grounds of race, color, sex, language, religion, political or other opinion, national or social origin, property, birth or other status ". International Covenant on Economic, Social and Cultural Rights (1966) Article 3 of the UN Convention on Economic, Social and Cultural Rights states that. "The States Parties undertake to ensure men and women the equal right to the enjoyment of economic, social and cultural rights, as enshrined in the Convention." The Convention on the Elimination of All Forms of Discrimination against Women (1979) Despite the fact that women's equal rights and rights enshrined in various human rights instruments of the early date, were seen within the UN that discrimination against women was widespread and extensive, which is why the General Assembly in December 1979 adopted the legally binding Convention on the elimination of all Forms of discrimination against women, known as CEDAW and CEDAW. Gender-based violence is not specifically addressed in the Convention. An Additional Protocol to CEDAW was adopted in 1999 which gives individuals or groups of individuals right of complaint to the committee that monitors states' compliance with CEDAW. The protocol also allows the CEDAW Committee an opportunity to own initiative investigate alleged violations of the rights contained in the Convention.
Yet despite the fact that Sweden's main motto is equality, as this works in practice.
The survey done by Amnesty believes that gender-based violence causes can be found in the prevailing gender power relations in society where men as a group have more power than women as a group. Men's violence against women also contributes to the gender power structure is maintained. Men's violence against women is different from country to country in terms of the scale of violence and the specific expression, but it is, according to Amnesty International's approach rather matter of degree rather than species differences. Male control over women's sexuality is another food source for gender-based violence, as well as stereotypical notions of what it means to be a woman and man. Men's violence against women in intimate relationships differ in several ways from other violent crime, partly through the woman's emotional relationship with the abuser and partly by the violence usually is planned, controlled and done in the home, protected from the outside world's view. Men's violence against women in intimate relationships can be described as a process of violence in different ways to normalize both the abusive man and the abused woman. For the woman means beating a gradual degradation and increasing isolation, which can be difficult for her to break away from the relationship. Many women make repeated attempts. That woman gets out of the relationship does not necessarily entail the cessation of violence. Rape within marriage / relationship is probably the most hidden form of violence against women in intimate relationships. The tendency to the police violent crime is particularly low in women who are subjected to violence by a related party. It is also when the woman come out of the relationship that she can name their experiences as violence. As with people who torture survivors suffer many women victims of domestic violence by prolonged trauma and may develop post-traumatic stress disorder (PTSD). According to Amnesty International's view, violence against women constitute torture for which the state is responsible when the violence is so serious and of such a nature as torture concept in international law implies, and when the state failed to live up to its obligations to provide a full protection. Men's violence against women in close relationships also affects thousands of children in Sweden, growing up in the shadow of the father's violence. Children who do not get beaten, but who are forced to witness how daddy beats and violates the mother and / or sister are exposed to psychological abuse. The children are forced to witness violence they can not prevent, can lead to the whole childhood is marked by feelings of powerlessness and fear.
CONCLUSION,
Sweden is far behind in securing vulnerable woman.
---
Andra inlägg